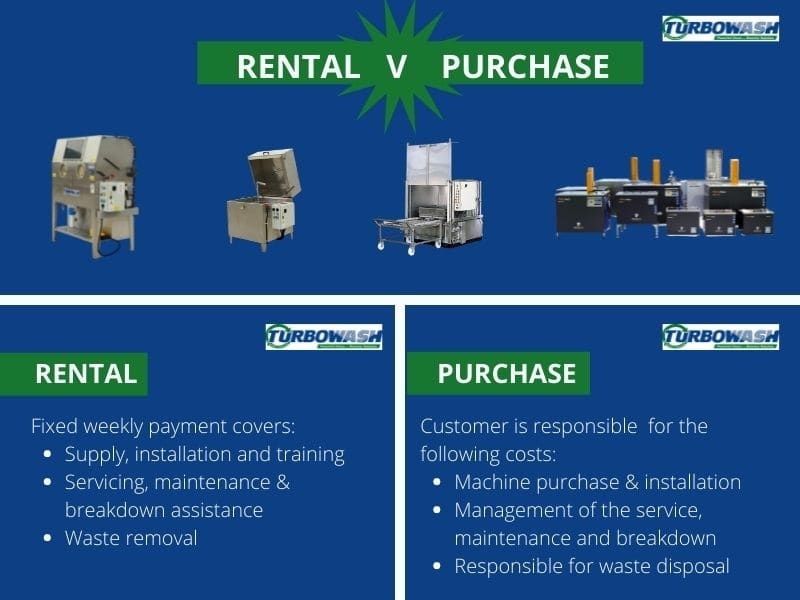 Why renting parts cleaning equipment can be of benefit to your business?
Businesses often face a dilemma when taking on new parts cleaning equipment. It can be a difficult decision whether to rent or buy.
Renting equipment is logical in many cases, as it does not require a large cost upfront. With rental, for a set weekly amount, Turbowash provide commissioning of a parts washer in your workshop, training, waste disposal, breakdown costs and detergent. Maintenance should always influence your decision to rent or buy. When you rent equipment, you're not responsible for service and maintenance costs. Servicing and preventative maintenance is scheduled on an agreed basis, reducing expensive unplanned downtime.
Turbowash can help you choose what works best for you. As experts in this area, we will evaluate your processes and resources and advise the best option for you.
Back