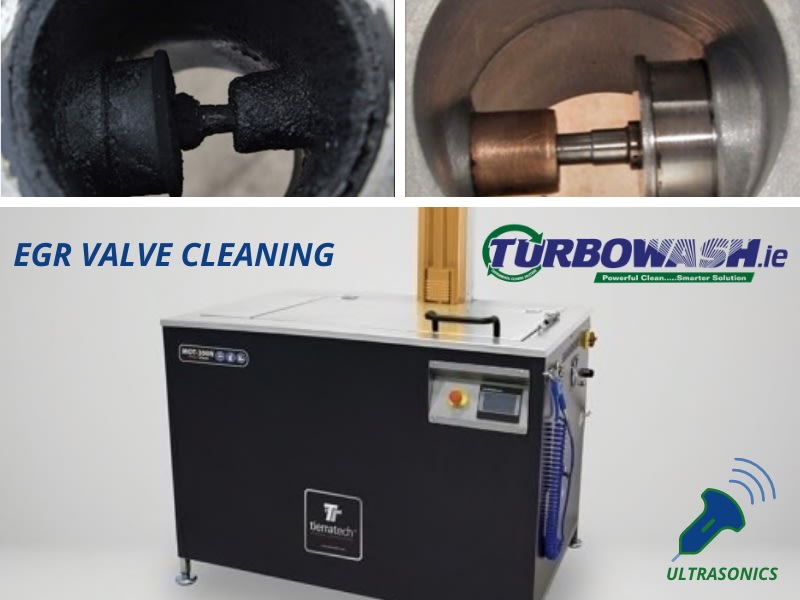 Why not clean an EGR valve rather than replacing it?
The EGR valve gets clogged up from a build up of oil residues, carbon and burnt diesel. This can result in poor automotive performance, increased fuel consumption and increased emissions.
For an 'as good as new clean' Turbowash recommend cleaning the valve in an ultrasonic tank. They are the best choice for degreasing, decarbonising and descaling engine pieces and components since they achieve the best results for being able to access hard-to-reach areas regardless of their complexity and with no effort.
Visit our page https://turbowash.ie/ultrasonic-cleaning-single-stage for more information on ultrasonics.
Back