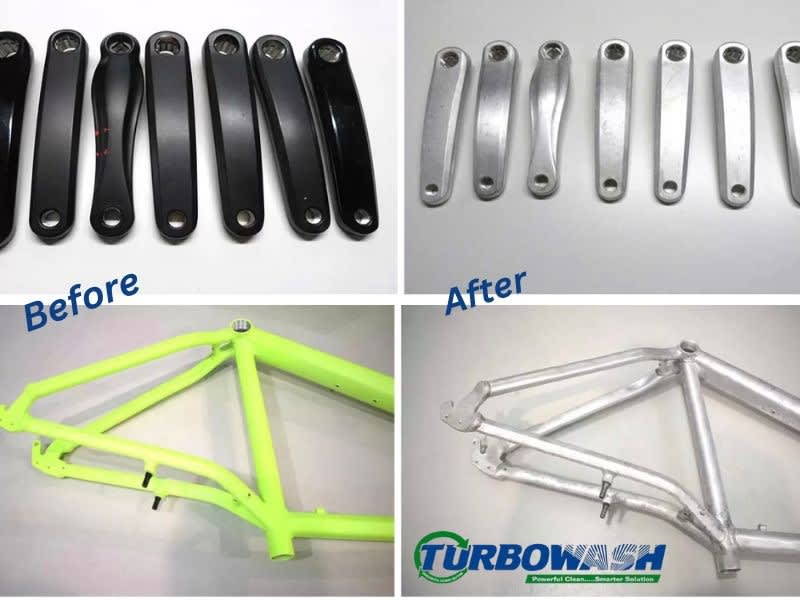 Ultrasonic Paint Stripping
Are you looking to enhance the efficiency of your paint stripping process? By harnessing the power of ultrasonic technology, we are able to expedite the stripping process and completely eliminate any coating from various metallic surfaces.
We utilise the most advanced generation of paint strippers. This along with the mechanical action of ultrasonic waves, effectively removes paint or coatings in there entirety. With our extensive expertise in industrialised stripping processes for steel, aluminium, and more, Turbowash is the leading choice.
For further information contact us at 01- 6978069 or email info@turbowash.ie.
Back