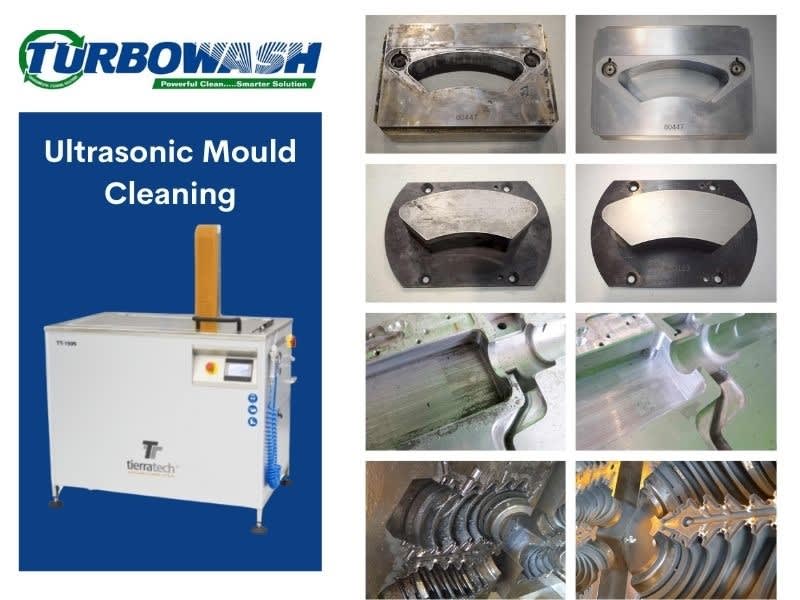 Ultrasonic mould cleaning
Immersion washing in our ultrasound tanks is an efficient and high-quality solution to cleaning all kinds of plastic, rubber, rubber/metal, aluminium injection and zamak injection moulds because it optimises production times.
It also enables cleaning the mould in full without having to dismantle the piece and damaging the part. Nothing has more impact on reducing cleaning time, improving mould-cleaning consistency, and reducing tooling damage than this non-abrasive, user-friendly method.
Turbowash provide solutions to any parts cleaning problems you may have, please contact us at 01 697 8069 or email info@turbowash.ie to see how we can help your business.
Back