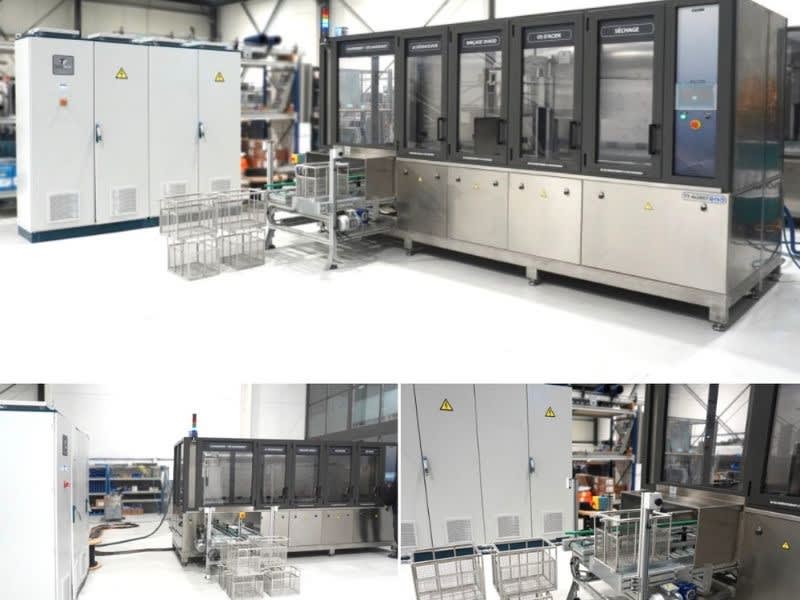 Ultrasonic Cleaning in the Energy Sector
This automatic ultrasonic cleaning equipment is for a customer in the energy sector in France.
By continuous movement and immersion of the loading baskets, it will be possible to clean 10 mould plates per hour (between 50 - 100 items per day). The customer will be able to remove oils and rust from the parts saving time and effort with a high quality result.
For further information contact us at 01- 6978069 or email info@turbowash.ie.
Back