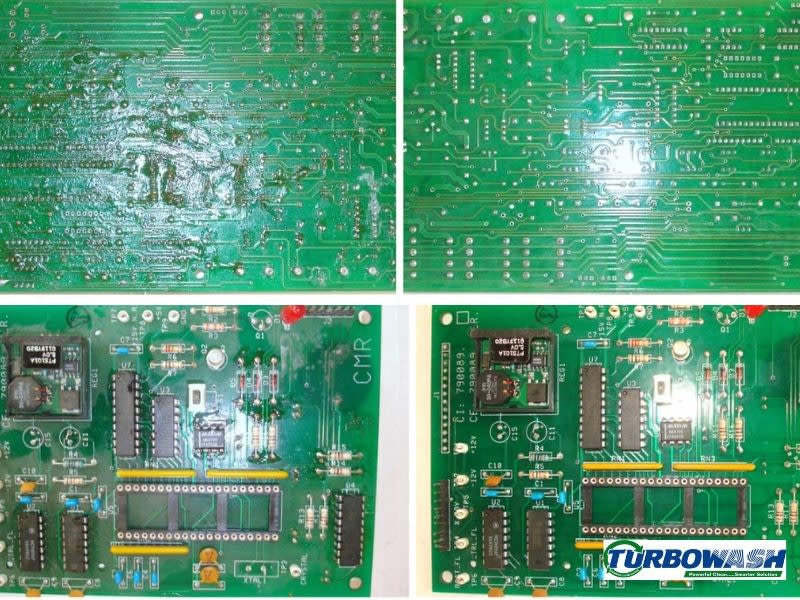 Ultrasonic cleaning in the Electronics Industry
Ultrasonic Cleaning can be used on circuit boards and electronic components to remove weld residues, dust, grease and other contaminants that diminish their performance.
Turbowash ultrasonic equipment can achieve high quality cleaning in hard to reach areas or blind holes and are gentle on delicate welded joints and small parts. After the ultrasonic cleaning process, electronic components improve their effectiveness and improve SIR (Surface Insulation Resistance) test results.
If you would like any further information, call 01- 6978069 or email info@turbowash.ie to see if we can help your business.
Back