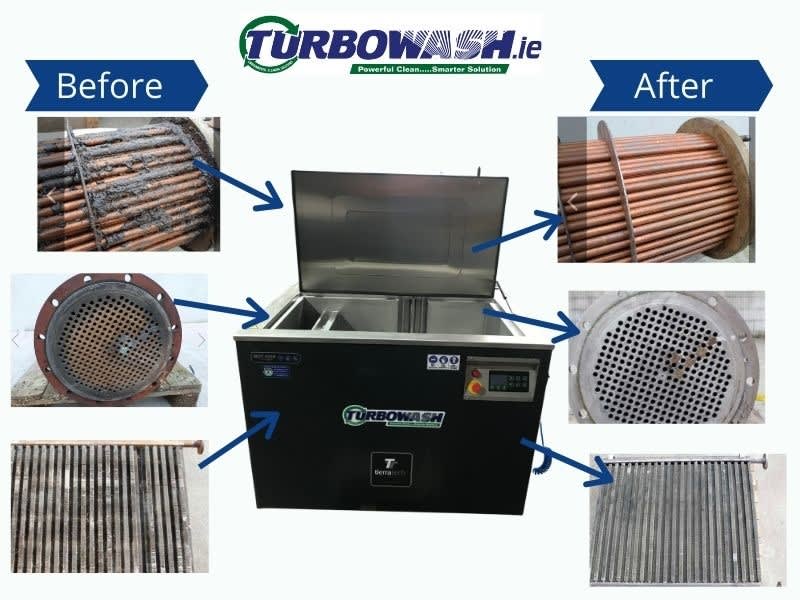 Ultrasonic Cleaning in Industrial Maintenance
Ultrasonic cleaning in industrial maintenance performs an essential task for the entire manufacturing process. The harsh working conditions of this type of machinery makes preventive maintenance essential to extend their useful life and ensure smooth operation.


Like all machinery, dirt, grime and oil residue can build up and affect performance, reliability and safety. They must be cleaned on a regular basis. Our Turbowash range of Tierratech ultrasonic cleaning tanks are the best match for this type of application as the ultrasonics coupled with platform agitation, temperature and the right chemical, has proven to be an effective and efficient cleaning solution - returning machinery components to 'as new', and reducing the possibility of unexpected breakdowns.


Turbowash provide full solutions to any parts cleaning problems you may have, please contact us at 01 697 8069 or email info@turbowash.ie to see how we can help your business.
Back