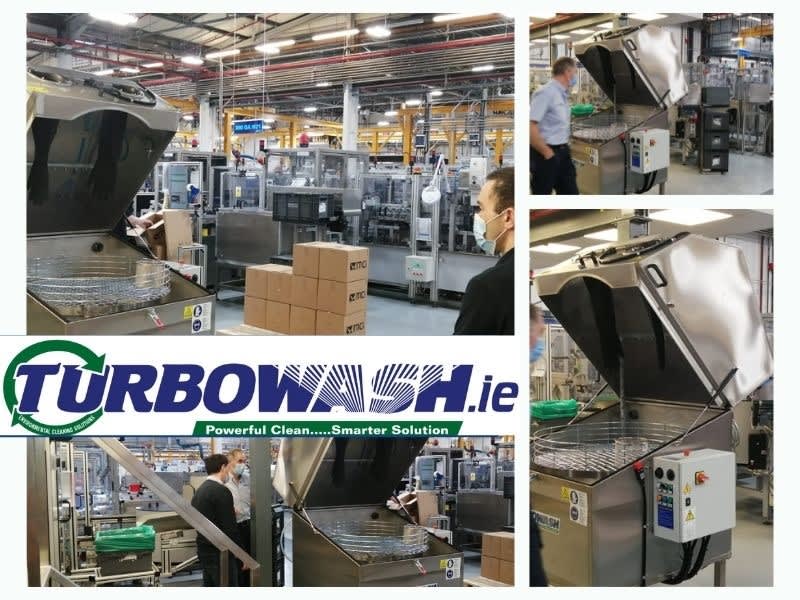 Turbowash manual parts washer in a manufacturing company
This global manufacturing company recently commissioned this Turbowash automatic (and manual) parts washer to clean components from their production equipment in order to keep them clean and maintained to a high standard.
This parts washer is designed to combine automatic spray washing and high pressure manual cleaning, using aqueous detergents at a temperature of 60°C maximum. This machine functions automatically with high pressure jets whilst the basket rotates around its vertical axis OR through the use of a high pressure (60 bar) manually operated lance powered by the aqueous solution, in order to perform a precise manual washing, at high pressure.
Turbowash can help you choose the right cleaning solution as well as offering rental, sales, maintenance, training and support. As experts in this area, we can evaluate your processes and advise accordingly.
Call us at 00 353 1 6978069 or email info@turbowash.ie for further information.
www.turbowash.ie
Back