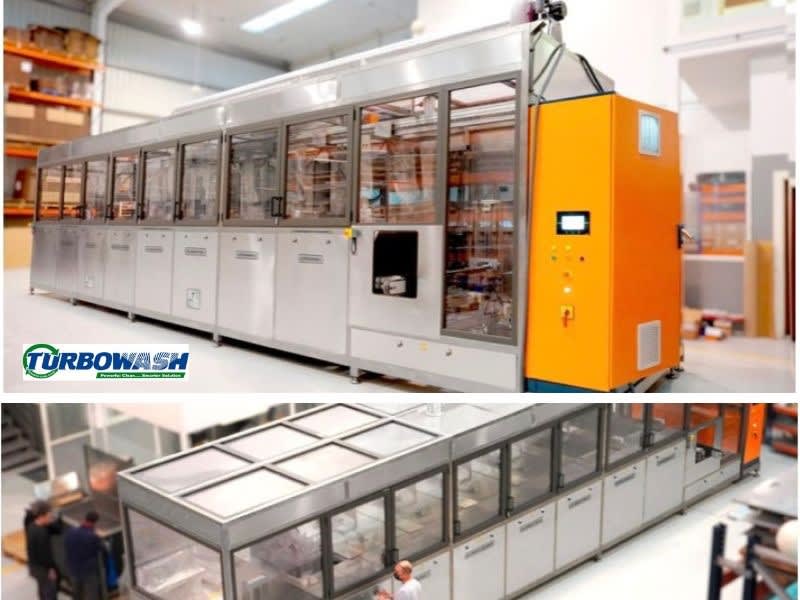 Precision Cleaning Solutions
We recently completed a project to provide a precision cleaning solution to a company in the manufacturing industry.
The solution was the installation of an automatic cleaning system. The equipment consisted of 7 ultrasonic tanks with a capacity of 625 litres each. The loading and unloading is by automatic transfer with a high speed rack translation systems.
We delivered, installed and trained their staff. We provide the maintenance, servicing and supply of all the chemical as well as waste removal.
These ultrasonic cleaning systems meet the demands for more stringent technical cleanliness, they have a higher filtration process and more intelligent controls. They are capable of providing a very gentle clean but are very invasive, and therefore good on intricate parts.
For further information contact us at 01- 6978069 or email info@turbowash.ie.
Back