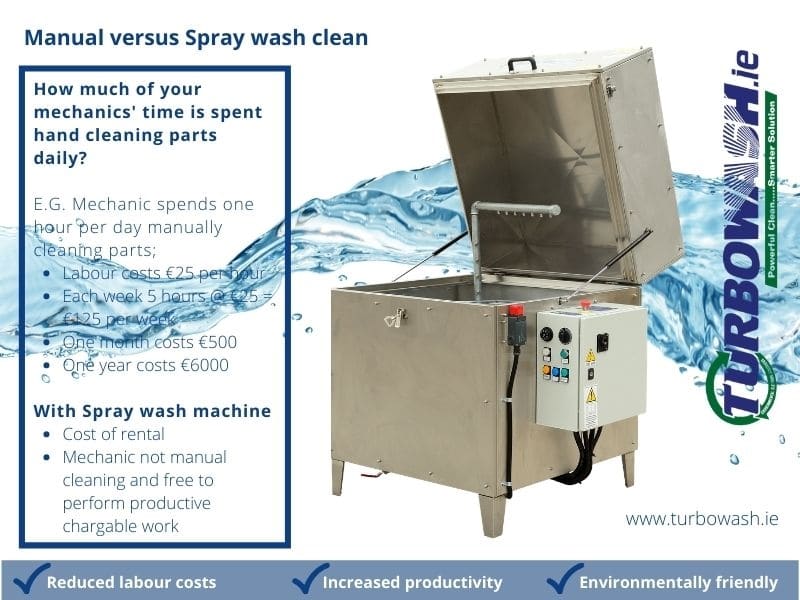 Manual clean v Spray wash clean
How much of your mechanics' time is spent hand cleaning parts daily?
Turbowash can help you choose the right cleaning solution as well as offering rental, sales, maintenance, training and support. As experts in this area, we can evaluate your processes and advise accordingly.
Call us at 00 353 1 6978069 or email info@turbowash.ie for further information.
Back