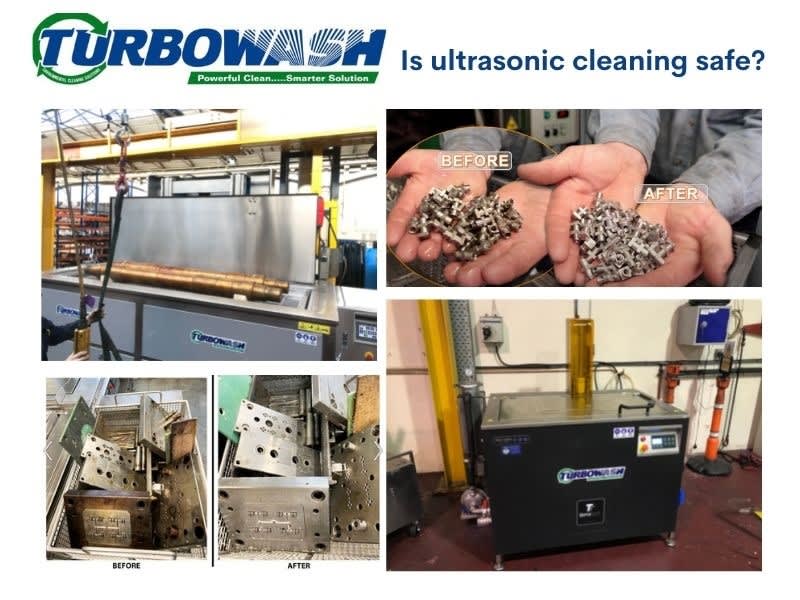 Is Ultrasonic cleaning safe?
Ultrasonics can clean almost anything, from delicate materials such as jewellery, glass and ceramics to massive engine parts, surgical instruments and aircraft engine parts.
Ultrasonic cleaning works through high-frequency sound waves transmitted through liquid to scrub clean the surface of immersed parts.
There are a few simple rules when determining whether ultrasonic cleaning is safe for use:
The items to be cleaned must be submersible. The part to be cleaned must not be damaged by immersion.
The item must be able to handle heat (normal ultrasonic tank temperature range is between 54°C - 82°C).
The chemical being used in the ultrasonic tank must be suitable for the material.
If you have any concerns, let us to conduct a test for you. Turbowash offer a testing facility at our workshop in Dunboyne. By conducting a test customers can see first hand if an ultrasonic tank performs well and is effective.
Contact us at 01 697 8069 or email info@turbowash.ie to see how we can help your business.
Back