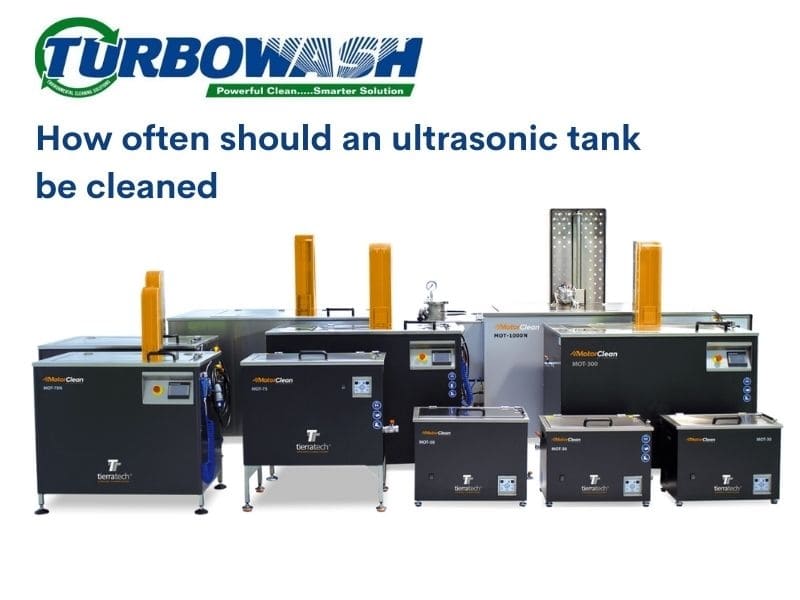 How often should an ultrasonic tank be cleaned
How often the ultrasonic tank should be cleaned depends on lots of factors.
As a general rule the ultrasonic tank should be cleaned when, or ideally before, there is a decrease in the effectiveness of the clean or when the fluid is visibly dirty. In an average mechanical workshop this is normally very 4 weeks. However, this really depends on how many times the fluid has been used and the dirt of the parts that are being cleaned.
We offer an ultrasonic cleaning service as part of our ultrasonic rental packages. We also provide a 'service only' package for customers who own their ultrasonic tank but need it serviced on an ad hoc basis.
If you would like any further details on our products or services, call 01- 6978069 or email info@turbowash.ie to see if we can help your business.
Back