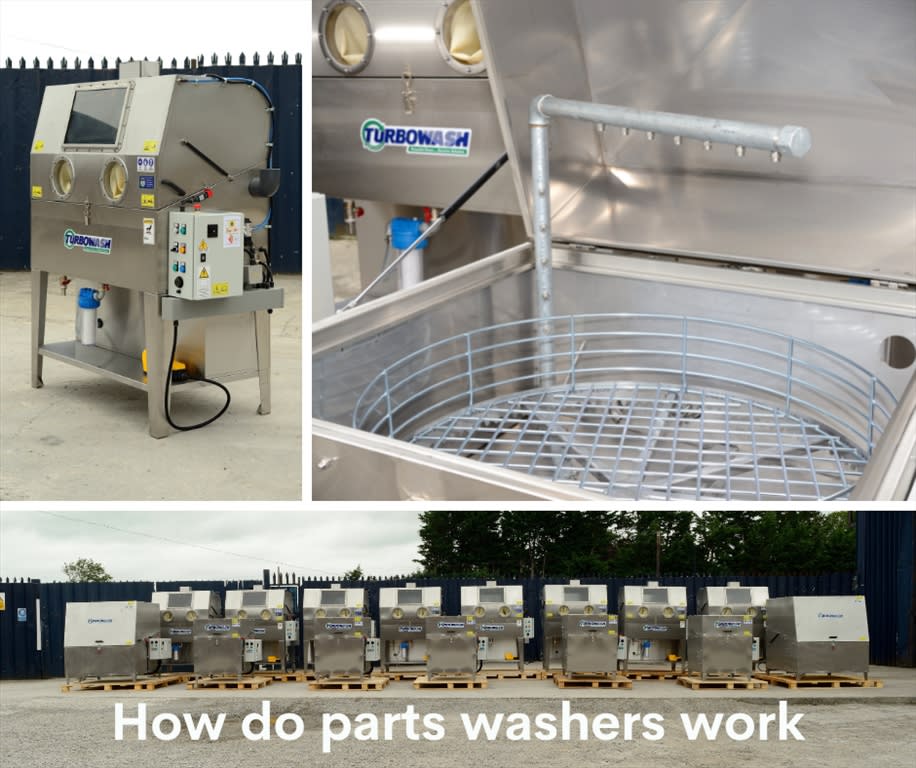 How do parts washers work?
Ever wondered how a parts washer works? Parts washers are like large washing machines that use water based cleaning chemicals to clean parts from a wide variety of industries. They can range from a basic sink with a pump, hose and brush to a multi-stage ultrasonic cleaner or large high pressure spray wash systems.
The basic components generally include heating elements, filtration, high pressure pumps with power nozzles or ultrasonics transducer packs and a cabinet to contain the wash. The combination of hot water, chemical and and mechanics action through high pressure jets or ultrasonics give a very speedy and thorough cleaning process inside and out without the need for manual cleaning.
Parts washers come in a variety of sizes depending on the part to be cleaned. The type of system chosen depends on its purpose. Parts washers clean in different ways. For example, the aerospace industry uses heavy-duty parts washers to clean wheel hubs for aircrafts. The automotive industry uses a variety of models both in manufacturing and re-manufacturing to clean anything from transmissions to engine blocks and heads. Parts washers can even be used in businesses that have very stringent cleaning standards such as the medical, food or pharmaceutical industry.
Turbowash offer a FREE consultation to assess your needs and advise the best parts cleaning option for you.
Email us at info@turbowash.ie for all your parts cleaning needs.
Back