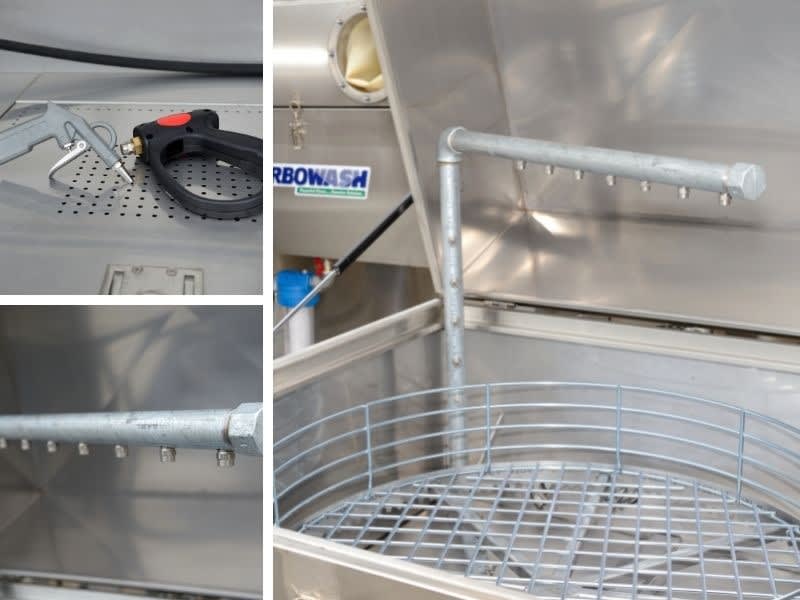 Future trends in Parts Cleaning
Parts cleaning technology is always evolving. The latest parts cleaning trends point toward environmentally friendly ways to clean effectively. Businesses are switching from chemical solvents to aqueous cleaners to reduce their carbon footprint and avoid handling hazardous waste.
Other shifts in the industry involve standards becoming more stringent for technical cleanliness, and cleanliness being monitored more. Cleaning technology is becoming more intelligent. Dry cleaning technologies have developed in a dynamic way over the last few years and will continue to do so in the future.
Environmentally friendly ways to clean effectively
Currently, the trend is to move towards a more environmentally friendly way to clean effectively. Businesses are replacing harmful chemical solvents within the cleaning process or switching to an aqueous method. Aqueous solutions are mainly made of water so are less toxic than using solvents and produce less emissions. In the future there will be more cleanliness specifications or levels which must be achieved with the appropriate cleaning equipment.
Higher standards for technical cleanliness in the future
The focus of removing dirt, grease, dust and debris from refurbished parts and in the manufacturing process is becoming more and more important. Cleanliness will come under the framework of quality assurance. We are already seeing this in the automotive industry where testing of particle cleanliness in the automotive build phase is regulated by the International Organisation for Standardisation. There will be increased requirement for monitoring cleanliness in the future.
Dry cleaning technology
Dry cleaning technology is being developed for cleaning and drying complex metal parts that contain small recesses or holes especially on an assembly line. Cleaning by blowing off with compressed air or rotating nozzles is a very specialised field of cleaning technology. One example is when dust or dirt particles are produced when parts are being joined together during the assembly process. Liquid cleaning would not be possible as the drying process would be extremely difficult. By using dry cleaning technology the part is cleaned without water and continues on the assembly line without interference. The increasing electrification of vehicles also increases the demand for this technology.
How current cleaning systems will develop
It is thought that spray washers, cabinet washers and ultrasonic tanks will exist into the future. However, it is likely they will be required to have a higher filtration process and more modern intelligent controls. To comply with environmental policies they will be more energy efficient and environmentally friendly.
Conclusion
The demand for clean components and products will continue to grow strongly. Parts cleaning will develop to meet the demands for more stringent technical cleanliness. New technologies will develop for cleaning intricate parts especially in the Manufacturing Industry. To summarise, cleaning technology in the future will gain in importance, it will become more technically intelligent and more environmentally sustainable.
Please call us at 01-697 8069 or email us at info@turbowash.ie for any parts cleaning queries.
Back