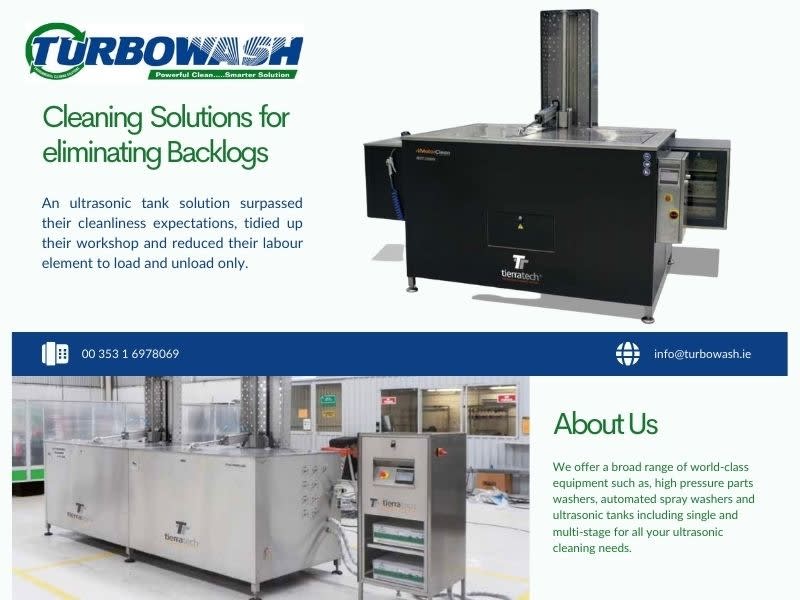 Cleaning Solutions for eliminating Backlogs
Over the last few months we have been working with a large transport and construction engine rebuilder. They were cleaning ferrous parts within their engine overhaul workshop but they had a number of issues. Their main issue was that whilst they had processes in place they continually had a backlog of parts waiting to be cleaned which slowed down their production line and generally lead to unnecessary manual labour, poor cleaning standards, messy workshop conditions and hassle. Although they had a spraywash in place, the spraywash was not cleaning the inside of the blocks and heads sufficiently producing this additional work.
By working closely with the customer we provided an ultrasonic cleaning tank solution that took the throughput of ferrous parts they required, surpassed their cleanliness expectations, tidied up their workshop and reduced their labour element to load and unload only. The spray wash is now only used for rinsing of the ferrous components and cleaning aluminium components.
Turbowash provide full solutions to any parts cleaning problems you may have, please contact us at 01 697 8069 or email info@turbowash.ie to see how we can help your business.
Back