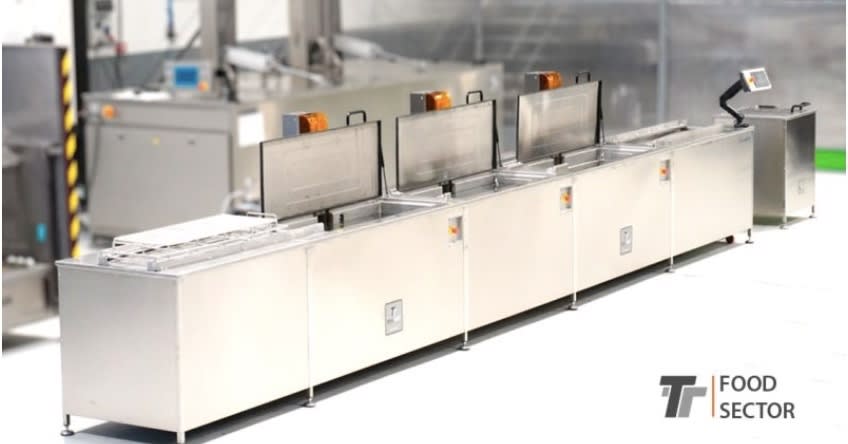 Cleaning for best hygiene and food safety
This manual Multistage Ultrasonic Cleaning System has been designed for a customer in the Food Industry.
The brief was to provide a cleaning system that would facilitate the descaling and elimination of dough and protein remains on cutters, while ensuring there was no cross microbial contamination.
The solution was a manual multistage ultrasonic system. It has three tanks, an ultrasonic wash tank, a cold rinsing tank and a high pressure rinsing tank. Each tank has a capacity of 300 litres. The system guarantees maximum savings in production time as well as achieving the best hygiene and food safety in the market.
Turbowash can help you find the right solution for your cleaning needs. If you would like any further information regarding our ultrasonic systems, call 01- 6978069 or email info@turbowash.ie to see if we can help your business.
Back