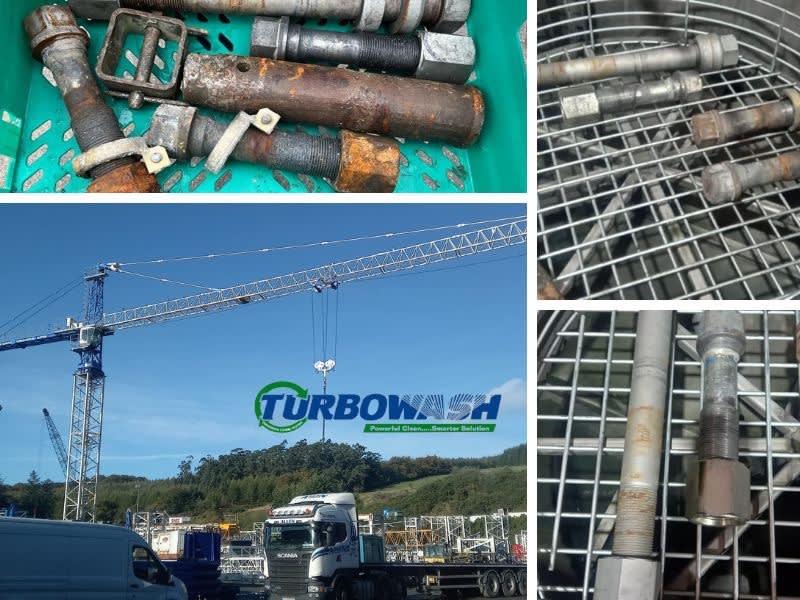 Cleaning crane bolts and pins in a Turbowash 780 spray washer
We recently installed a TW780 spray washer in a workshop where it will be used to clean bolts and pins from tower cranes. The owner of the business needed to free up staff who were manually cleaning these parts on a full time basis. Now, staff are freed up to do more productive work. See the before and after pictures below.
If you want to know more about our equipment please contact us at 01- 6978069 or email info@turbowash.ie to see if we can help your business.
Back