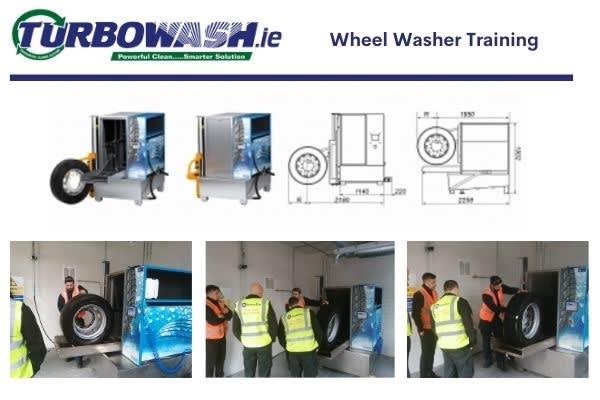 Wheel Washer Training in Dublin Bus
Employees in Dublin Bus attended a wheel wash training session this week in the Broadstone Garage. This garage cleans 60 bus wheels per week.
The TW500HP Wheel washer (below) is suitable for all types of truck and bus wheels with a width of 490mm with any type of rims and tyres. It has a heating system and pneumatic wheel loading and unloading system, with additional pneumatic wheel push-out system. The use of this automatic parts washer brings a considerable reduction in operator time, as well as a productivity increase in the washing process. With this new cleaning system, bus wheels can now be effectively and efficiently cleaned in situ.
ECS Turbowash Ltd will fully train customers on how to use their equipment and detergents for the most effective, efficient, cost conscious and environmentally friendly cleaning results. Call us at 01 - 679 8069 or email us at info@turbowash.ie for further information on the TW500HP.
Back