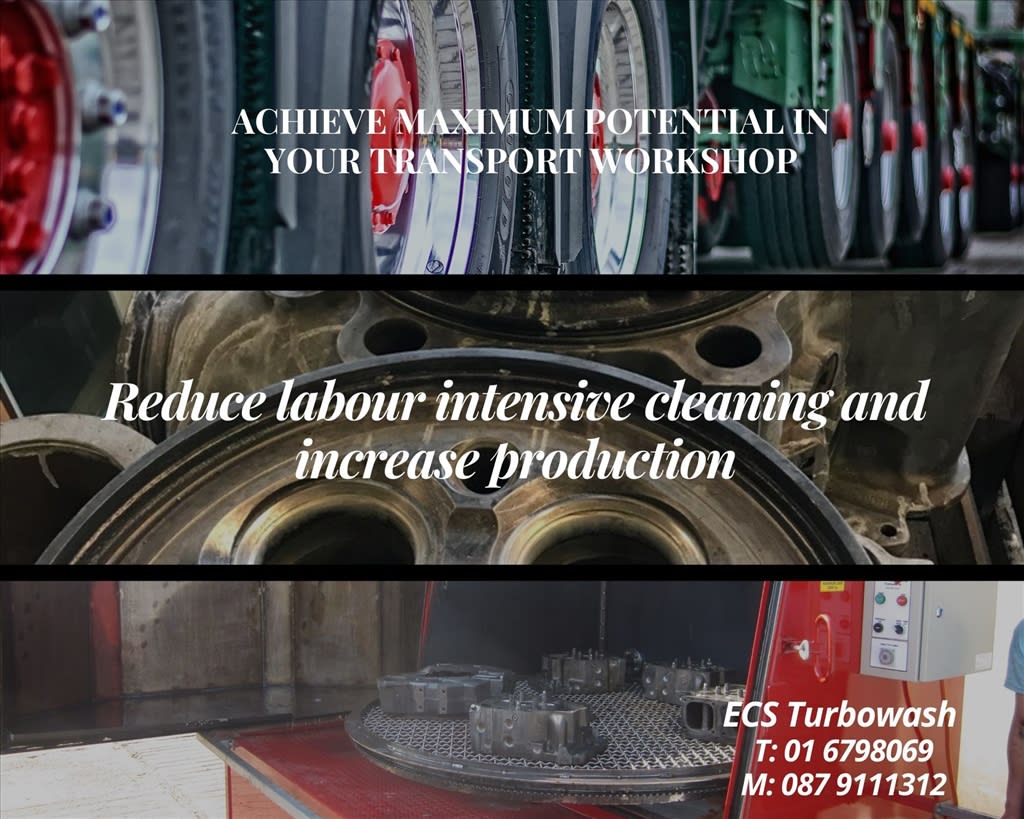 Reduce labour intensive cleaning and increase production
Generally large transportation workshops service all makes of Trucks, Vans, Coaches, Buses and Trailers. The size of the workshop is substantially bigger than a standard workshop and may include several bays to carry out repairs and services.
Turbowash has supplied this industry with parts cleaning equipment and services for many years. Recently, we have worked with a business who are leading specialists in truck and van maintenance in Ireland. Initially they wanted to review their processes and procedures and investigate whether an automated parts cleaning system could provide labour savings and additional production benefits. Their brief was to remove carbon, oils, paint and other contaminants from large engine components.
We carried out a number of successful trials. Based on a number of criteria we identified that there were savings to be made in labour, in both time and money and there were also additional production benefits. The business decided to buy 2 TW2's and a TW4 parts washer for their 3 different workshops. The parts cleaning which had previously been done by hand, was less labour intensive and so freed up mechanics to do more productive work. Click on the link to see more detailed specification of these washers. http://turbowash.ie/automatic-spray-wash-systems/
Call us if you have any parts cleaning questions, we would be happy to help.
Back